EuroPi
8HP
35mm
+ 90mA, - 8mA
The EuroPi is a project aimed at making Eurorack more accessible and customisable by giving users complete control of the inner workings of a digital module.
Users can entirely reprogram the module simply by connecting it via USB to a computer, and then writing or editing the program in
Python
.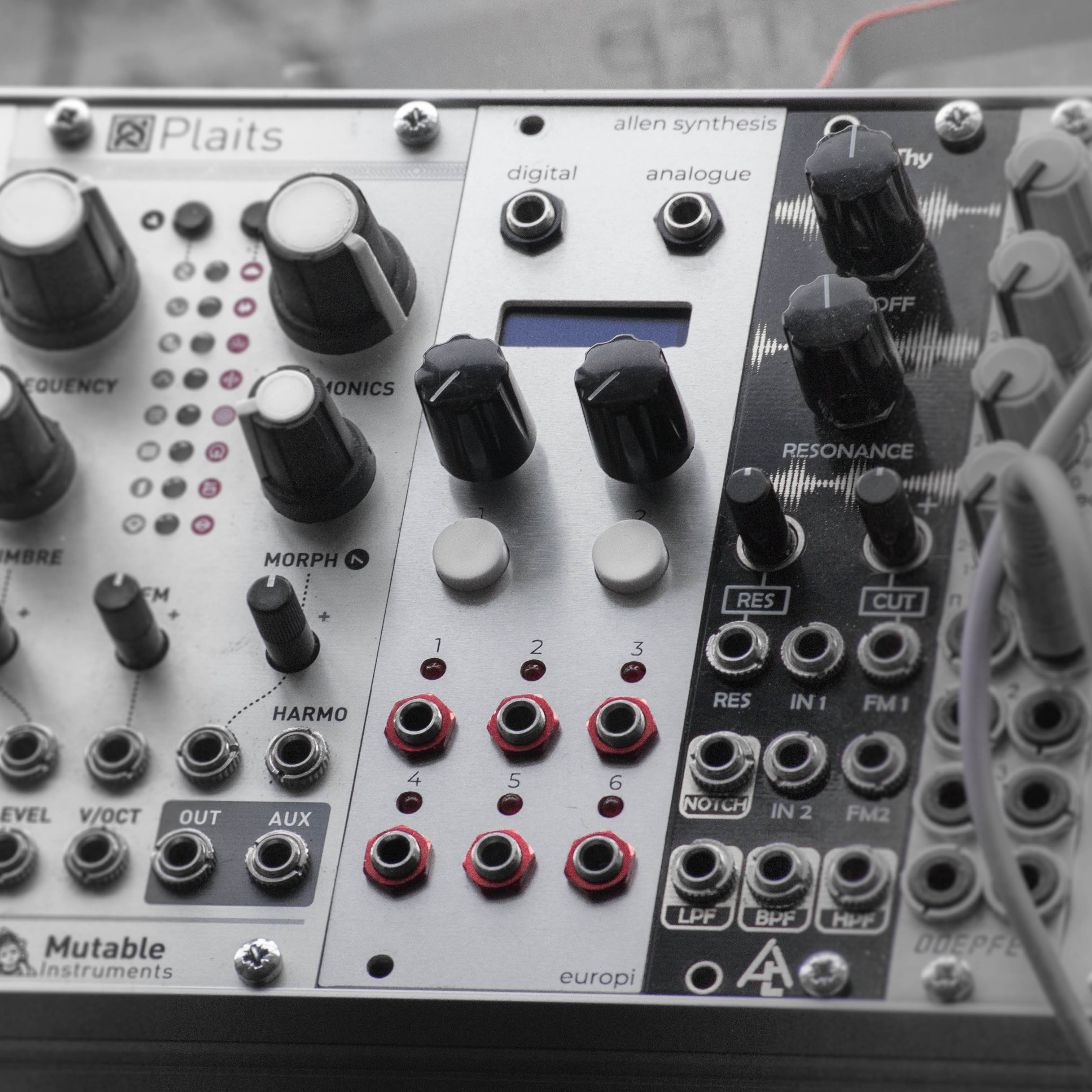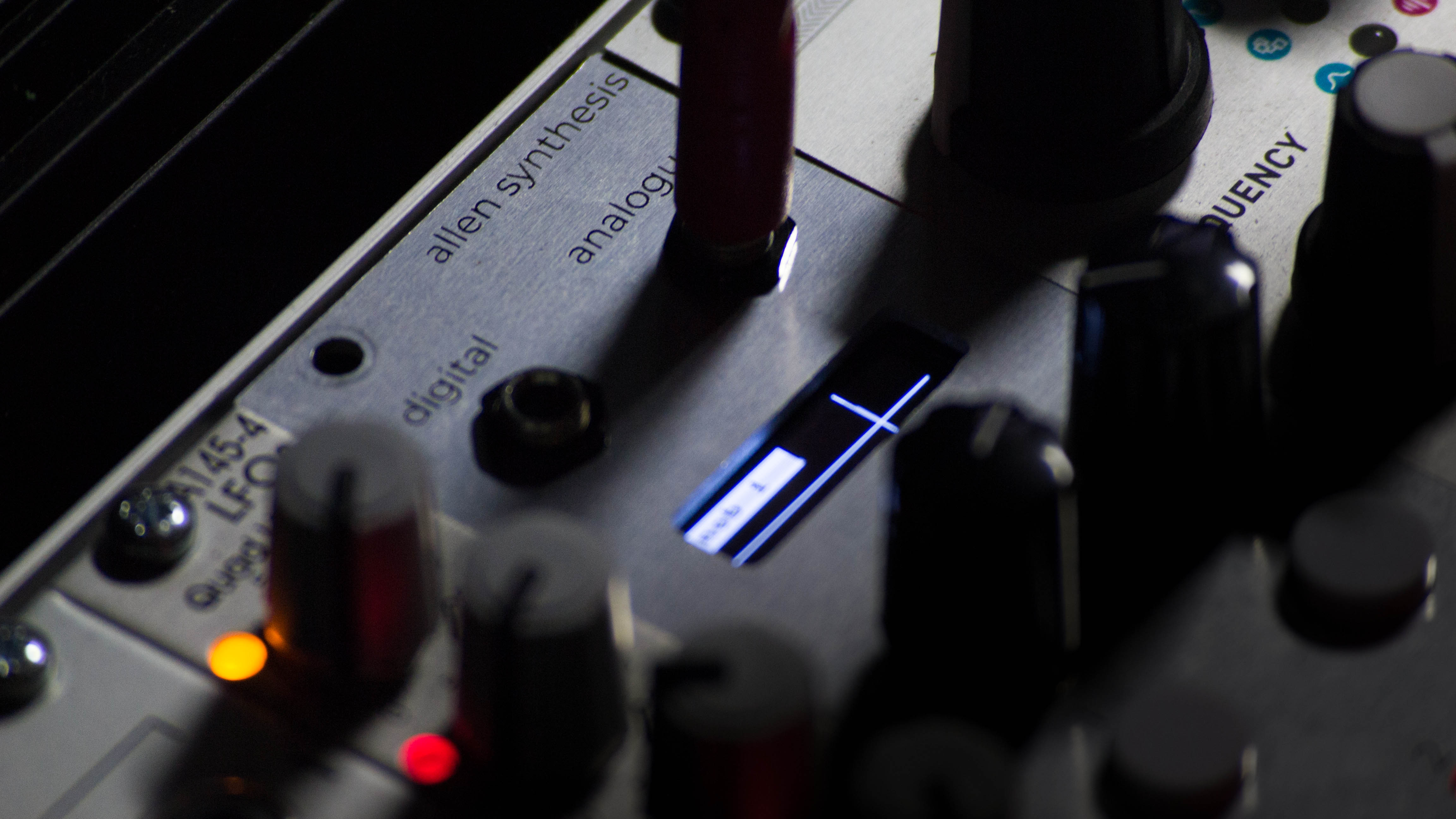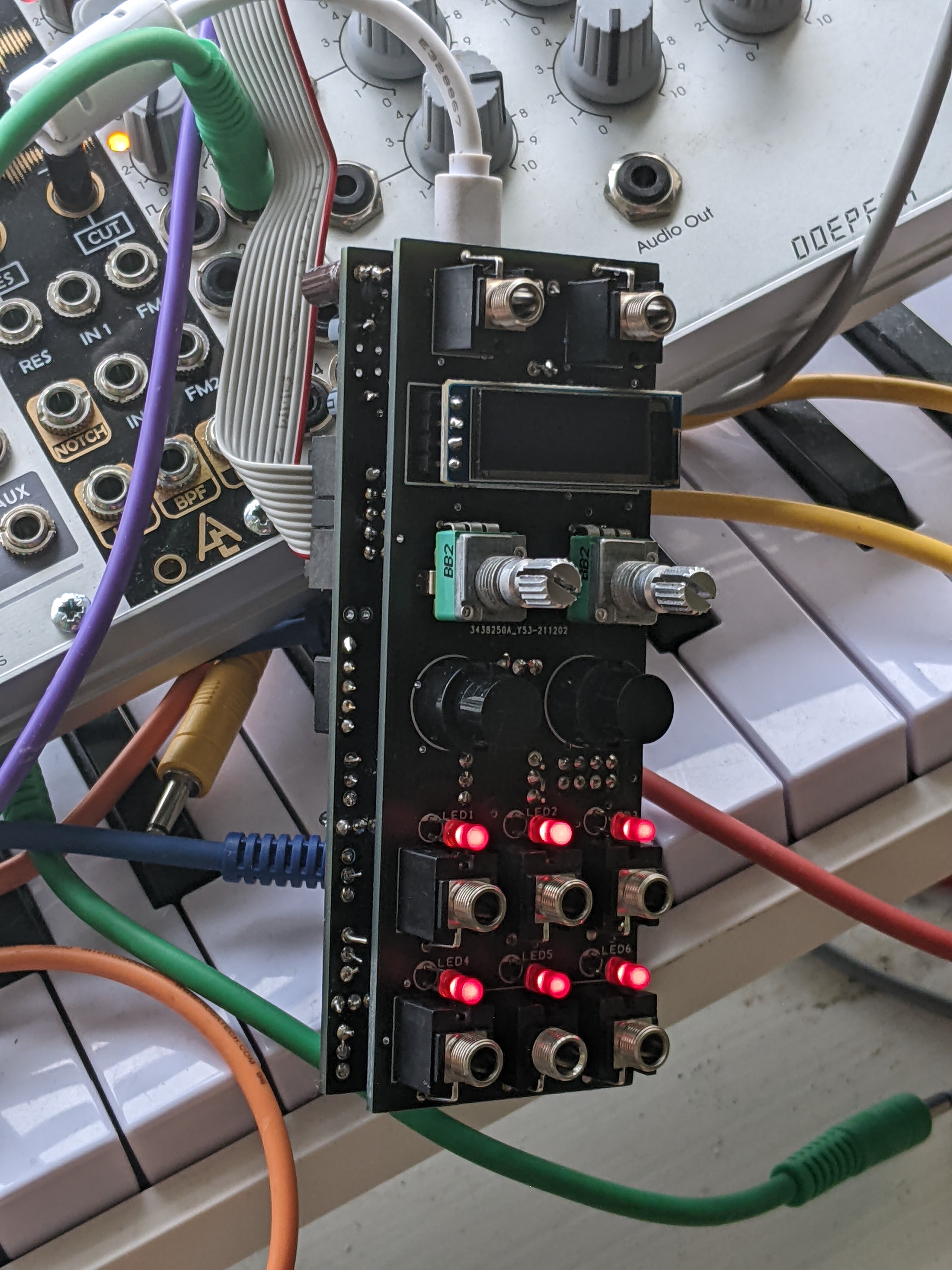 All of the information about this project can be found on the
GitHub Repository
.
This includes the build guide, bill of materials, license details, and firmware.
There is also a
Subreddit
if you'd like to share your builds, ask any questions, or just join the community!
Specifications
• 6 CV Outputs (0-10V)
• 1 CV Input (0-10V)
• 1 Digital Input (Clock, Gate, Trigger)
• 2 Knobs (12 bit)
• 2 Push Buttons
• 128x32 OLED Display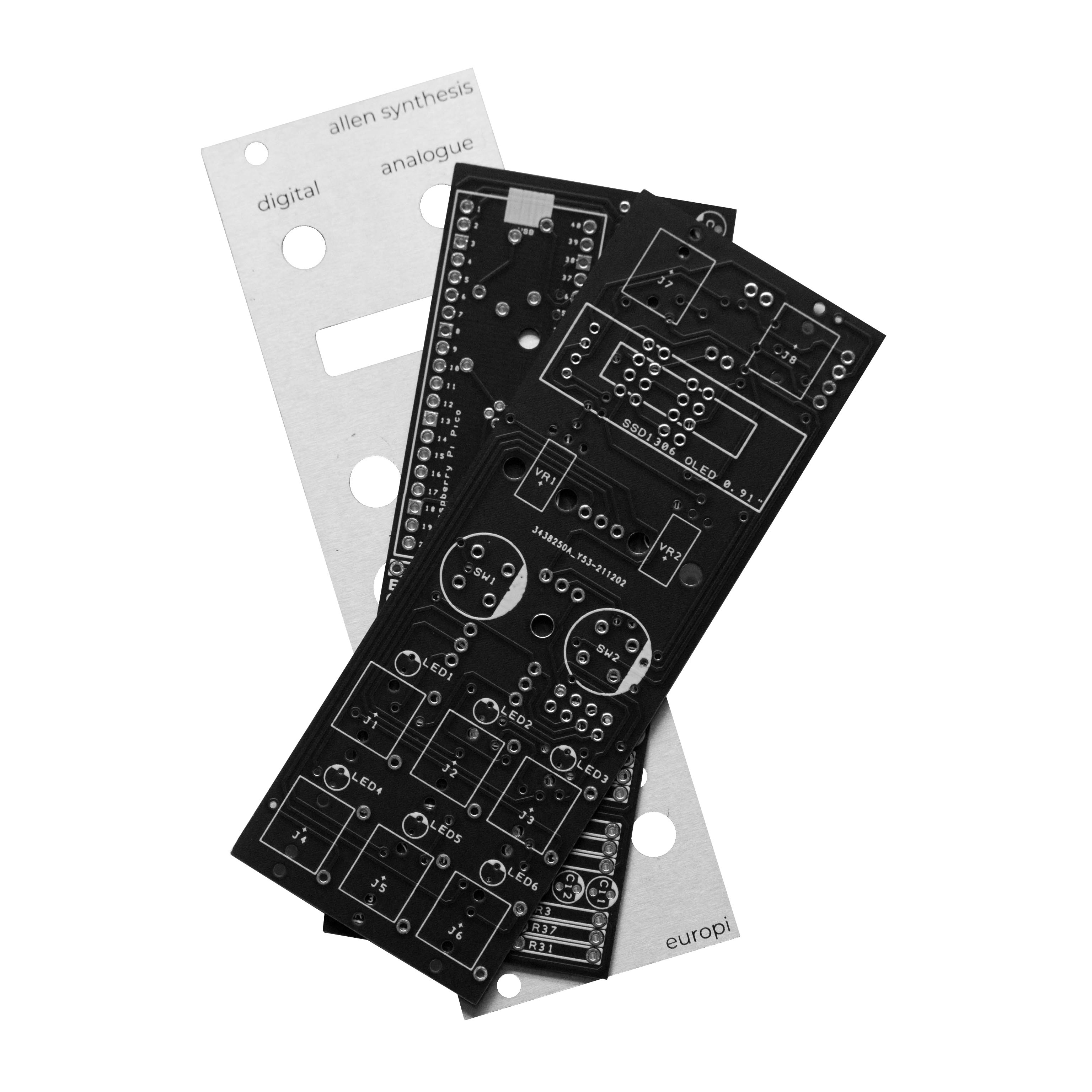 Buy Panel + PCB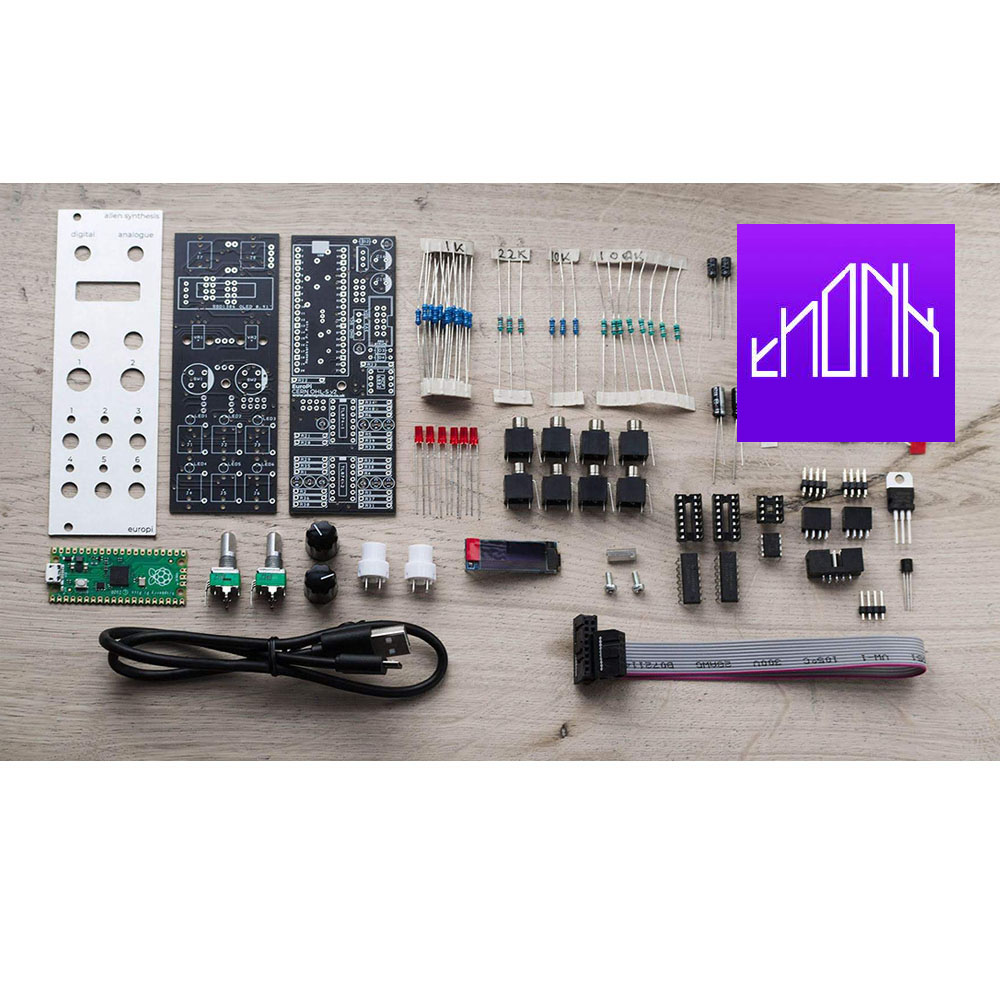 Full DIY Kit (Thonk, UK)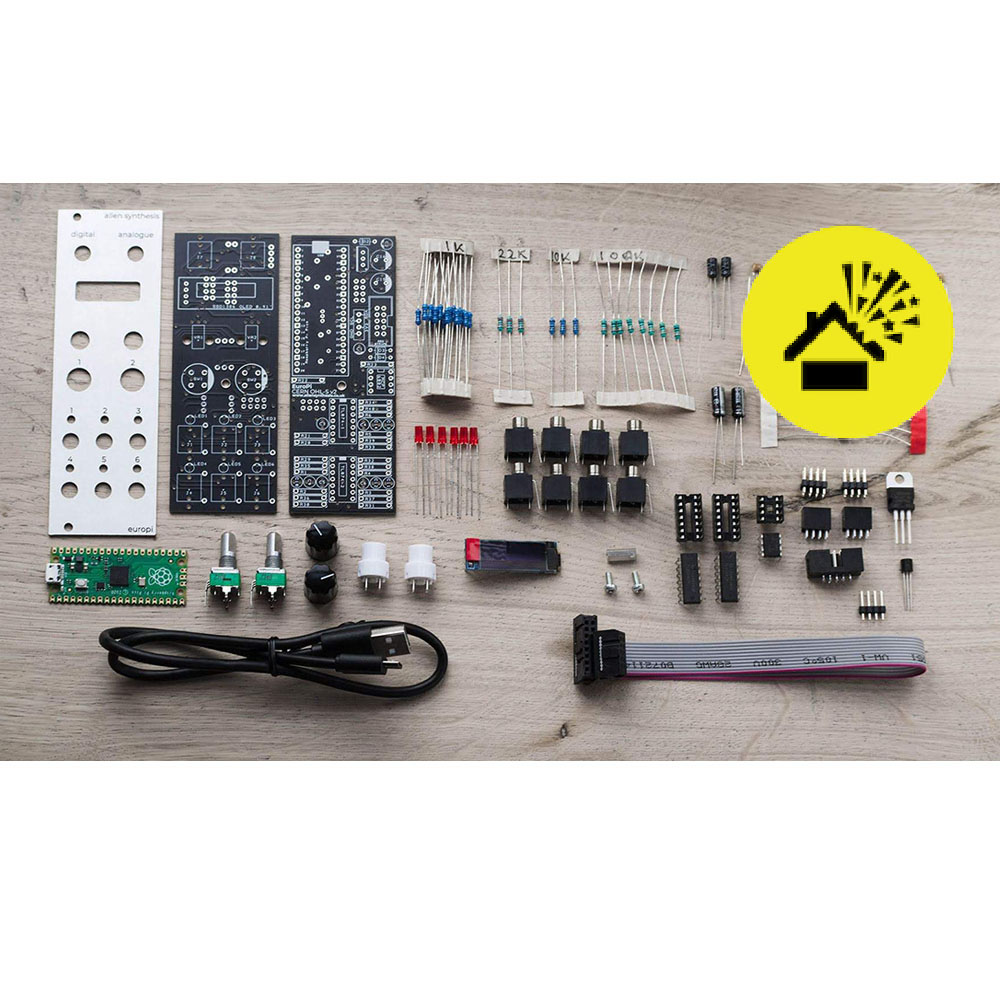 Full DIY Kit (Exploding Shed, EU)